Following the successful roll-out of a three-year warranty on Kverneland power harrows, that same guarantee now extends to Kverneland power harrow drill combinations. And choices have further increased with the arrival of the e-drill Maxi Plus.
Designed as a grain and fertiliser drill and also suited to companion cropping, it features a 2,000-litre hopper, which can be divided as 60:40, 70:30 or 100:0. Working widths are 3m, 3.5m and 4m.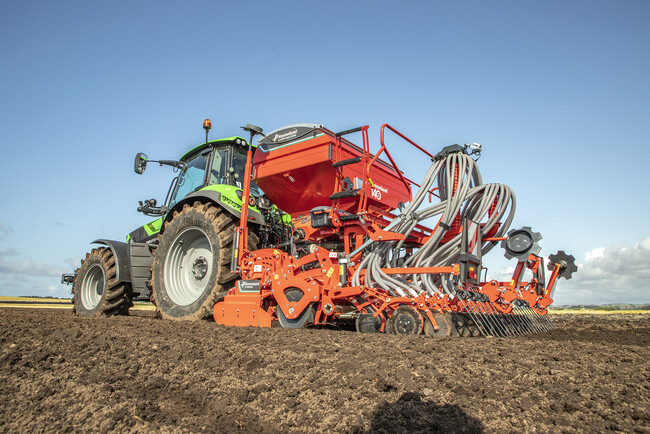 e-drill Maxi Plus brings grain and fertiliser to Kverneland pneumatic seed drills, in working widths of 3m, 3.5m and 4m.
All Kverneland power harrows can be combined with Kverneland seed drills, and with the advantage of using a Euro Connection, the coulter bar can be easily uncoupled allowing the power harrow to be used solo. Track markers are attached to the power harrow.
The three-year parts and labour warranty is available to those customers who register their machine online through http://my.kverneland.com and also have their machine serviced annually by a Kverneland dealer. Terms and conditions apply, and wear parts are excluded from this offer.