When it comes to feed intake, Ade Butler's experience tells him that a light fluffy ration is one that dairy cows will scoff with ease. And the 210-cow herd, plus 150 followers he feeds at the 400-acre Joseph Heler Farms in Audlem, Cheshire, is proof of that.
"Since we switched to a Siloking feeder in early 2019, we've all-but eliminated waste in the troughs," he says. "Mixing times are reduced, ration presentation is vastly improved and we're now feeding much more efficiently."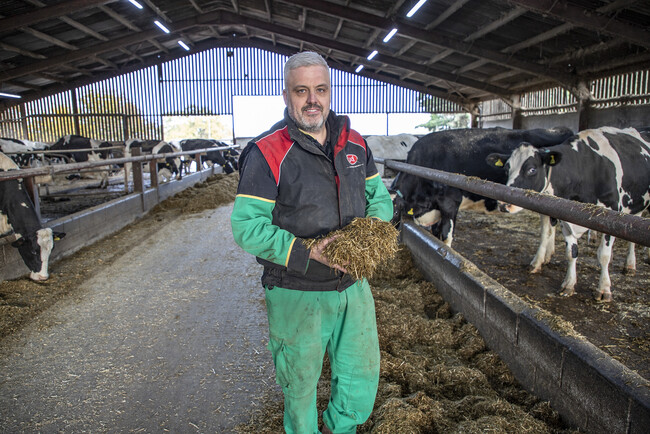 "I've used a Siloking feeder on a previous farm, and given the chance, I wouldn't use anything else."
Mr Butler prepares around 14 tonnes/day comprising three different rations according to cow groups. Without in-parlour feeding, the farm needs to make the most of its rations when it comes to mixing and presentation.
After creating rations on the farm office computer, feed data is shared to the farm's Siloking Premium 2218 feeder using a cloud-based system with a wifi link. This makes data easily accessible on the feeder's control screen and the operator's smart phone.
"It's absolutely brilliant," he says. "I don't need a weigh scale on the feeder, but carry the main control box in the telehander. And it's all replicated on my smart phone."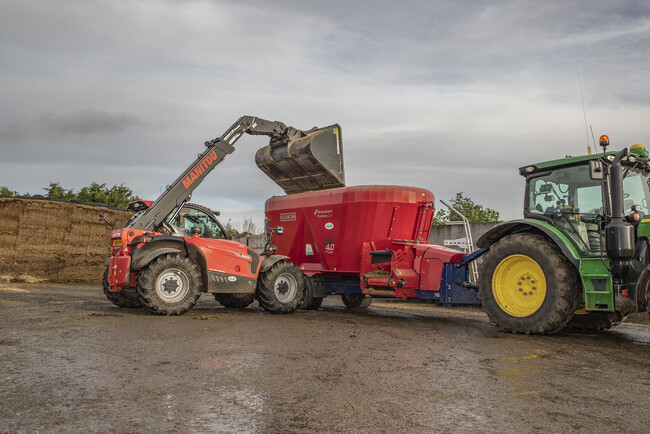 Supplied by Cheshire Farm Machinery, Mr Butler adds that the 20-cube trailed machine is handled easily by a four-cylinder JD 6130R tractor, which he says is now using much less fuel to prepare rations, than his previous diet feeder.
"With the old feeder, I had to refuel before the end of the week, but now the tractor will easily run for a week without needing to top-up the tank," he says. "And our milk yields have gradually risen – cows are producing around 12,000 litres."
"With the combination of sliding front cross-conveyor and a rear door, we've got all bases covered," he adds.
November 2019