Supplying wholesale markets with premium quality ethnic and traditional herbs, Shifnall-based, Shropshire grower JK Fresh is focussed on planting accuracy and seed placement to ensure consistent supply.
It is why the firm has opted for a three-bed Miniair Nova supplied by Battlefield Machinery, to get its coriander, fenugreek, spinach, kale, dill, parsley and mint, off to a good start.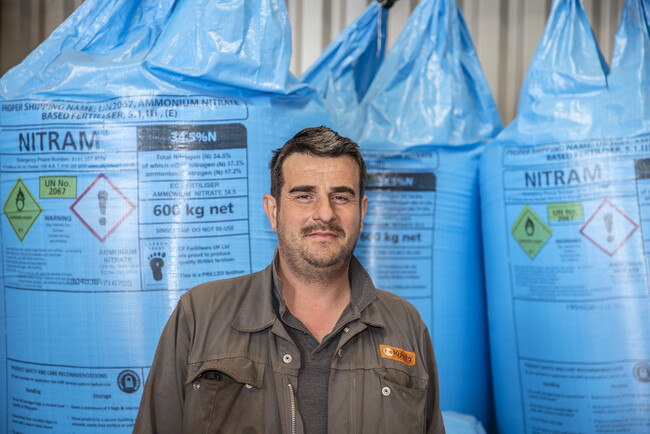 "We need accurate seed metering and placement, so each crop grows evenly," explains farm manager Bill Preece. "We choose to plant little and often, splitting each crop into small blocks, and on different soil types. This lets us spread our harvesting dates so we can supply the markets for the maximum amount of time, once the crop matures."
JK Fresh's Miniair Nova has been bought to replace a 15-year old, hydraulic folding model that was due for replacement.
"This time, we've opted for a three-bed rigid machine with an end-tow kit," he says. "Given that we have a lot of road travel to access many parcels of land that we farm, our folding model was having a tough time on the back of a 50kph tractor. We needed a stronger, and more accurate drill."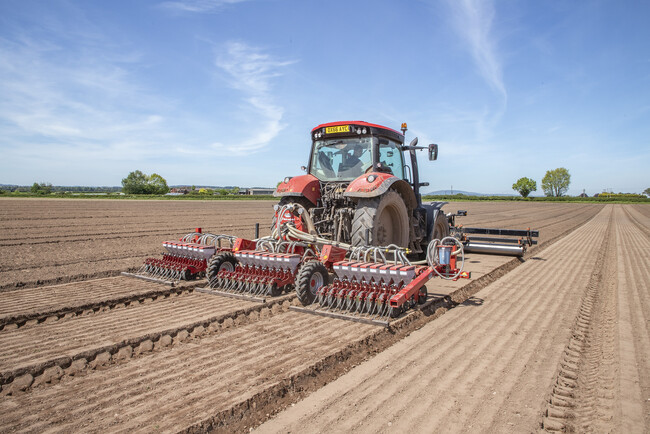 And according to Bill Preece, the new drill's planting accuracy does not disappoint.
"There's no misses, and down-the-row seed spacing is much better, allowing us to make the most of beds to maximise our yields," he says. "Fenugreek seeds are precisely spaced, at 2cm between each seed."
May 2019