Based in Alweston near Sherborne, Dorset, MP Bennett & Son provides a general contracting business that includes forage harvesting of grass, whole crop and maize.
Until recently, Mr Bennett was growing around 400 acres of maize at 75cm row widths, and the opportunity to almost double his acreage, albeit with the additional area grown at narrower 50cm row widths, required a different approach to drilling.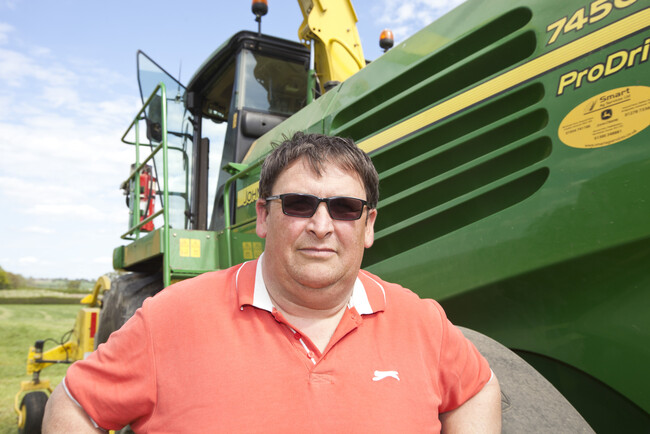 "I wasn't looking to change my drill, but I couldn't over-look the additional work," he says. "And the best solution was to swap my existing Optima for the new Optima V hydraulically adjustable maize drill."
Where his previous six-row drill was only hydraulically adjustable on the outer two seeding units to reduce the width for transport, this latest model is fully adjustable across its entire working frame. It means row widths are adjustable from 45 to 80cm.
"From my point of view, you have to be able give customers what they are asking for," he adds. "I've also pushed the rows widths on my crop from 75 to 80cm, so see if there's a yield advantage."
While the ability to hydraulically adjust row widths is just one reason Mr Bennett chose to stick with Kverneland maize drills, the other is seed spacing and accuracy.
"This is my fourth Kverneland maize drill, and the second one I've had with e-drive," he says. "It is very accurate, very impressive and with the addition of the new Tellus Go monitor, I'm hoping to add auto stop/start in the future to reduce overlaps and save seed."
He says that the new drill's disc coulter system maintains ground pressure, suiting the many different soil types he encounters.
"I do like the way the drill works, and with great backup from my local dealer and Kverneland, it probably won't be my last."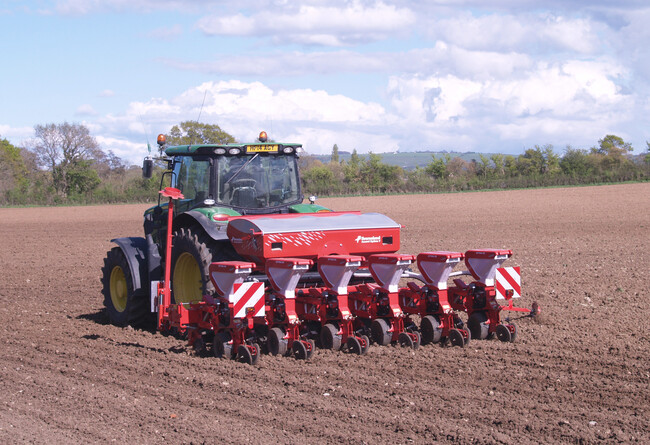 The Optima V's hydraulically adjustable frame makes it very easy to meet different row spacings.
16th October 2015