A host of new tractor-mounted and semi-mounted ploughs have been introduced by Kverneland.
For those seeking a fully-mounted model, buyers can choose from 2300S, 3300S and 3400S versions, while those looking to go larger can opt for the 6300S high-capacity semi-mounted model.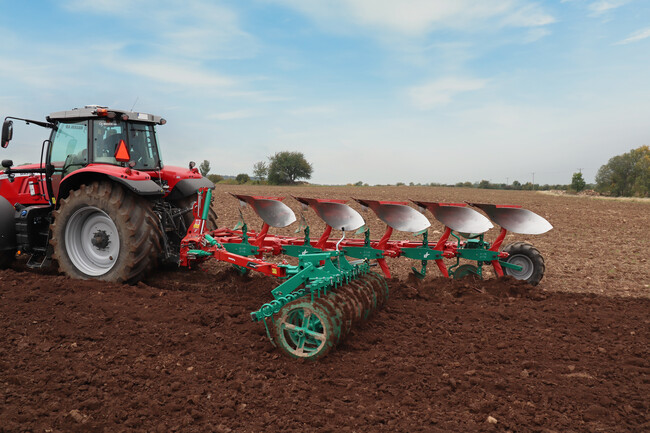 These new models benefit from features first introduced on the innovative i-Plough, including the aero profile plough leg, central adjustment for both skimmers, and a revised leaf-spring design for auto-reset models.
New models also benefit from the i-Plough-derived headstock and cross-shaft, allowing ploughs to be towed like a trailer, during transport.
The three-to-five furrow 2300S is a newer version of the EG plough, which carried the 200 headstock, while four-to-six furrow 3300S is a newer version of the 300 version, from within the EG range. With headstock numbers indicating tractor power, these latest models can be used with tractors up to 330hp.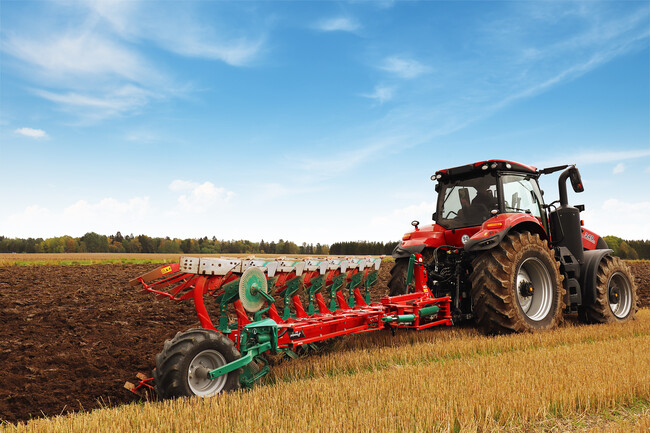 The 3400S comes in five, six and seven-furrow builds, for both on-land and in-furrow use, while the semi-mounted 6300S extends from five-to-eight furrows.
The 6300S gets a Cat III/IV compatible cross shaft and a larger diameter combined depth/transport wheel.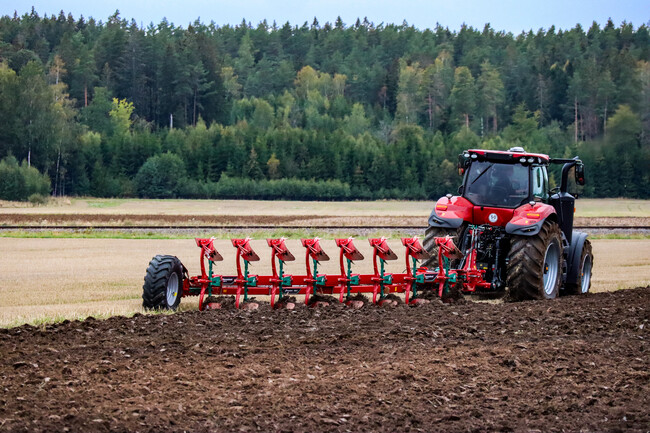 All new plough models can be specified with manual or hydraulically adjustable vari-width from 30-55cm, with auto correction automatically applied to the front furrow and line of draft.
A new design of mouldboard is available too, called the No.38, for those looking to replace the No.28 body, and plough deeper.
Designed as a taller mouldboard with a deeper shin piece to allow 710 tractor tyres to sit in the furrow, the no.38 can operate at working depths of around 35cm. This new mouldboard also delivers the same performance as the No.28 when operating at shallow depths.
June 2020