Faced with a wide variety of soil types, Northants contracting firm P&R Burbage makes the most of a Kverneland NG-H power harrow.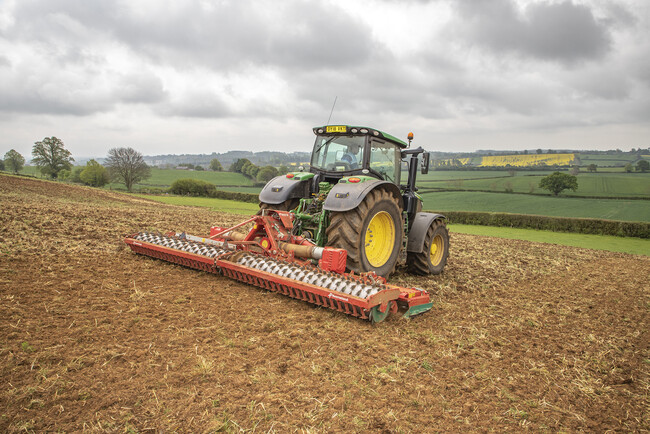 "There's nothing quite like it when preparing seedbeds for grass and maize," explains Pete, who runs the business with his brother, Rich. "They are so versatile, and can remove wheelings, fill in as needed, and give you a great tilth."
Their power harrow of choice is an NG-H 601 F30 model packing a 6m working width, and was supplied by Sharmans along with a six-furrow vari-width plough.
"Bigger kit does buy you time, and going to a 6m folding power harrow to replace a 4m model with end-tow was a no-brainer," he says. "It has hydraulic depth control, and compliments a hydraulic top link which we choose for every tractor, and is a must for our business when you're dealing with changes in soil type."
"With this system, we can lift the rear roller, bury the harrow and move soil as required. Then we can fold up and go."
Foreman Andy Russell says the power harrow doesn't leave ridges thanks to heavy duty spring-loaded side-deflectors, and the toothed packer roller provides a good firm finish in almost any soil type encountered.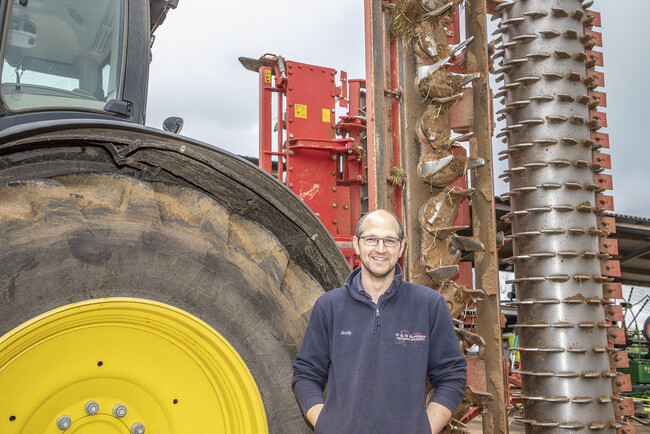 "We've had the Kverneland power harrow for three seasons, and it's never missed a beat," says Andy. "It covers around 900 acres each spring, and will probably handle 5-600 acres every autumn."
"And with quick-fit tines, it is easy to swap wearing metal when needed," he says. "The pto shaft to the central gearbox can be tricky to grease, but other than that, it's a very simple and robust machine, that does exactly what we want. We'd certainly have another."
12th June 2019