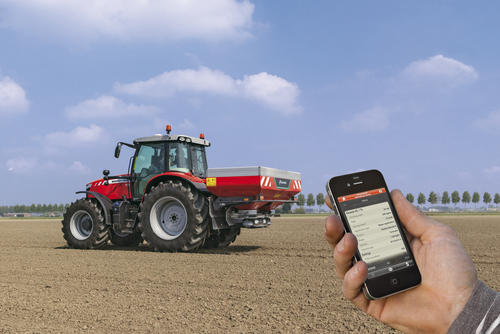 Kverneland Accord has launched a smart phone Application to set up your Kverneland Accord fertiliser spreader even easier. The Application is launched for Apple's iPhone (iPad, iPod touch) and smart phones with Android operating systems like Samsung and HTC phones. This new helpful Application will be available for free through Apple's App store and the Android Market.
By installing the new spreading chart App on your smart phone, you will get direct access to the results of specialised testing and fertiliser experience. In just some steps, this Application will guide you to the right settings for your spreader, anytime, any place, any where for almost all commonly used fertiliser types.
Like the Kverneland Accord disc spreaders themselves, also the App is very user friendly. Just select your spreader model, enter the working width, application rate, driving speed and fertiliser type and you will get the advice adjusted to your settings. By following these easy steps, you will be sure you will get the best spreading pattern possible in the field.
Today the App is available in German, English and Dutch language. More languages will be introduced later on.
This App gives you also the possibility to watch the latest product videos.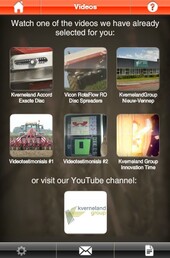 1. December 2011