The ST point from Great Plains - at the leading edge of point design.

Developed jointly by Great Plains and Bourgault, specialists in the manufacture of soil engaging components, the innovative Pro-Edge takes point performance to a new level. The only point specifically designed for use with the Great Plains ST tine, it outperforms the competition in all the aspects that really matter.
PRO-EDGE OFFERS YOU A HOST OF BENEFITS
Longer lasting - PRO-EDGE lasts up to 50% longer than other ST points
Lower rate of width reduction - retains full working width for much longer
More even longer-term wear - results in less wastage when point is worn out
Precise fit to Speed-LocTM adapter - not too loose, not too tight, but just right - every time
Application and tine system specific - the best possible design for the job
ALL THIS ADDS UP TO:
Substantial reductions in cost per hectare
With PRO-EDGE you can expect a longer working life, less downtime, less wear on associated parts and a precise fit - ultimately SAVING YOU £££S over the life of the product.
Unique features that really make a difference
SHARK FIN CUTS THROUGH CLODS - This feature prevents excess soil riding up the tine as well as protecting the pin in the Speed-LocTM adapter.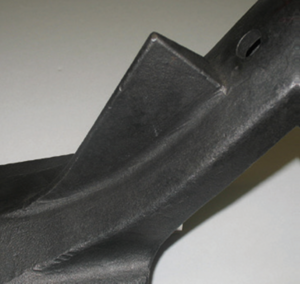 FITS PERFECTLY AND CONSISTENTLY ON TO THE SPEED-LOCTM ADAPTER - Four pads inside the stem ensure a perfect fit on to the Speed-LocTM adapter. This reduces adapter wear and maintains a consistent working depth. Other points don't fit as snugly causing premature wear, variable operating depth and ultimately failure of the adapter or even the complete tine.
QUICK AND EASY TO FIT - A unique recess in the underside of the PRO-EDGE point enables it to be driven onto the Speed-LocTM adapter quickly and easily, without damaging the specially designed leading edge. Removal is even quicker - simply depress the nipple with the Point Removal Tool and knock the point off.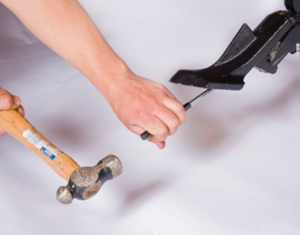 ADD ACRES TO THE LIFE OF THE POINT - Attention-to-detail in the design of the PRO-EDGE point enables carbide tiles to be added to the leading edge, adding even more acres to a lifespan that already exceeds other points on the market.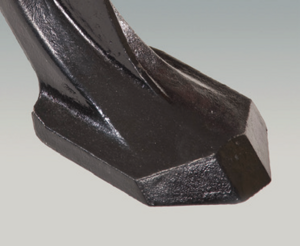 IT HAS TO BE PRO-EDGE - Longer lasting, greatly reduced wear, lower cost per hectare and the perfect match for the Speed-LocTM adapter, there is no point in choosing anything less. It has to be PRO-EDGE.