History of Simba Great Plains and the current supply of spare parts
Since its beginning in 1976, Simba Ltd, based in Sleaford, Lincolnshire produced over 35,000 machines. Concentrating on quality and robustness, it built an enviable reputation for both strength and reliability. It is a testament to the Simba brand that many machines remain in use today.
Throughout the 80's and 90's, Simba expanded its range of disc harrows, subsoilers and press rolls, introducing wider models to suit the high horsepower tractors. It entered the seed drill market in the late 1990's launching the well-known "Free Flow" and "Mini Flow" seed drills.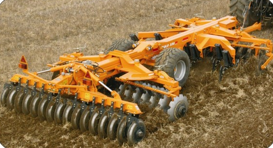 Design and innovation was key to Simba's success. One important development was the notable DD™ Rings. This ring design plays an important role in combating the problem of soil compaction, understood to be a cause of root growth and water filtration issues. Many non-original suppliers have tried to copy this unique design, with little success.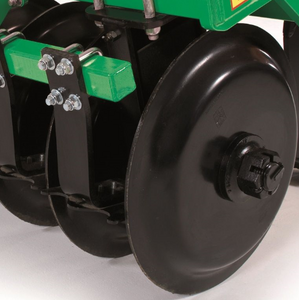 Simba was acquired by Great Plains Manufacturing Inc, Salina, Texas in 2010, and continued to produce machines under the Great Plains brand name. Great Plains Manufacturing Inc was then acquired by the Kubota Corporation in 2016, with the responsibility for the Simba/Great Plains products and spare parts transferred to its agricultural implement division, Kverneland Group. Today Kverneland Group continues to produce the DTX and Flatliner subsoilers with DD™ ring rollers under the Kverneland brand.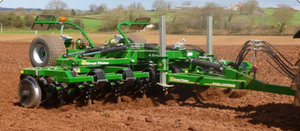 Following the closure of the Sleaford production site in 2017, all remaining spare parts were transferred to Kverneland Group's UK Parts Warehouse located in St Helens, Merseyside. Kverneland Group has many years of experience in supporting a wide range of agricultural implements with both technical backup and high quality original parts. Today, Kverneland Group stocks in excess of £1 million worth of original Simba/Great Plains parts, in addition to parts for other brands.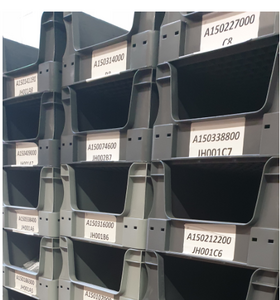 The knowledge and support from members of the original Simba parts and service teams, (who have since joined Kverneland Group) makes Kverneland Group prepared and committed to continue supporting this very important machinery brand with original parts. Purchasers, working with sophisticated forecasting programmes, continue to source the very best quality parts, many from the original suppliers, to ensure that they remain available as and when they are required.
Customers can be reassured that full support from Kverneland Group, together with dealers, will enable the continued use of Simba/Great Plains machines and can have confidence that the full range of original parts is still readily available.
Contact your local Great Plains or Kverneland Dealer today for all original Simba/Great Plains parts or for further information and technical support contact: Kevin Waddingham on 07769 687107