"We have invested in technology to boost beet drilling and would like to see if our 12-row Monopill SE with mulch kit and GEOCONTROL has the ability to reward with oilseed rape crops too," explains Keith Parker.
From Corner House, Wellow, near Newark, the Parkers farm around 202ha, and run a general contracting operation that includes stubble to stubble whole farm contracts plus a 560ha sugar beet workload.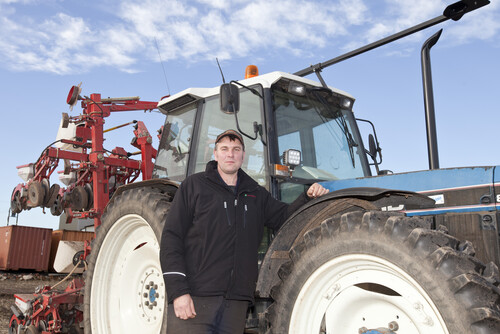 By changing the cell wheel discs and covers, Keith Parker is also using his Monopill SE for oilseed rape.
After successfully sowing beet with the Monopill, the farm allocated 36ha of its own land that it could closely monitor. Swapping cell wheel discs and covers allows the precision seeder to handle oilseed rape, though rows have remained at the beet crop's 50cm spacings. The target seed rate was 45-50 plants/sq m.
"We are definitely seeding more accurately," he says. "We bought enough seed for 90 acres, but the accuracy and reduction of overlaps meant the same amount of seed was enough to plant six fields totalling 120 acres."
"Using RTK we've sown the middle of the field first, then finished off with the headlands, to prevent compaction on planted areas," he says. "With auto start/stop at headlands, there is huge potential for savings, and we may well get a yield improvement too."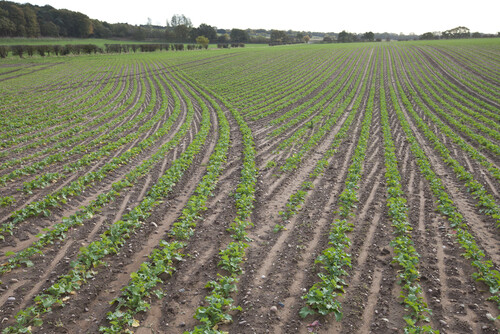 JW Parker & Sons is trialling precision-drilled oilseed rape at 50cm row spacings.
With oilseed rape following rye, Mr Parker says drilling dates were later than planned at mid September, but the precision drilled rape look healthy.
"It will be interesting to see how the precision drilled rape compares to our standard seed rate sown using a Hatzenbichler applicator on a 3m Flatlift," he says. "We know that conventional techniques will give a yield of around 1.6 tonnes."
5th February 2014