Technical Service Support
The Kverneland Group culture strongly emphasises the importance of putting the customer at the centre of everything we do. Being close to our customers enables us to be well informed about farming trends and the conditions in which our customers operate. Our tradition is to be hands-on and to find solutions by actively working with our customers so that we may better understand and meet their needs.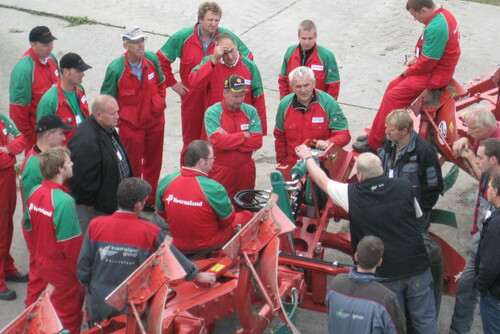 The Kverneland Group works in partnership with Kverneland Group Sales Companies, importers and dealers across the world to ensure professional and reliable service and support to our common customers for the full Kverneland Group product range.
Product technicians from all five divisions are based in the field. These provide support for both the dealer and farmer with regards to more specific tasks and questions.
Service training is one of the most important services the Kverneland Group provides to its partners. With a higher hectare performance and the increased use of hydraulic, electronic components and GPS systems, we are able to support the farmer's working quality, capacity and comfort.
Kverneland Group provides training courses for dealers and farmers in their respective countries to ensure maximum customer satisfaction.